Welcome

Thank you for visiting my website. As a writer, my goal is to provide readers a blend of mystery, escapism, adventure, and time on the water with a small dose of local history mixed in.

As I develop this website, I hope to give my visitors a chance to catch up on news about the adventures of my protagonist, Steve Decatur, as well as some photos of Decatur's world on the water, along the coast of Buzzards Bay, Rhode Island Sound, and beyond.

I hope to take you there.

John Urban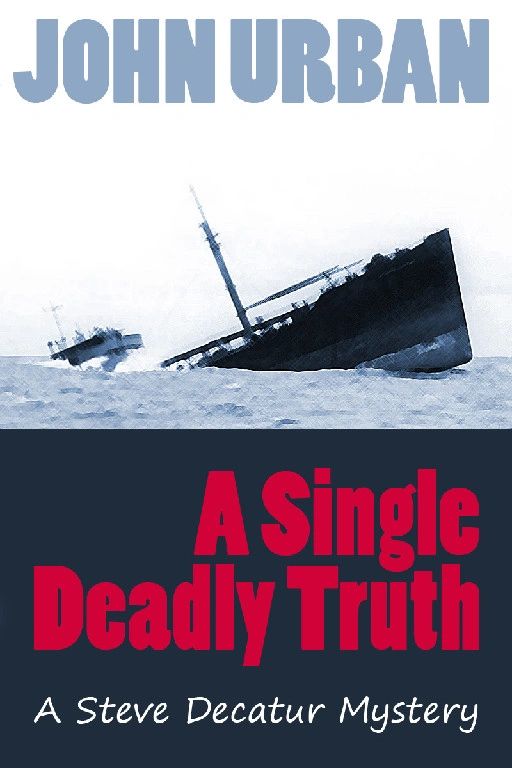 A Single Deadly Truth, A Steve Decatur Mystery

On February 18, 1952, a five hundred foot oil tanker named the Pendleton snapped in half as it battled sixty foot seas in a winter storm off Cape Cod. The rescue of the Pendleton ranks as one of the most heroic events in the history of the United States Coast Guard. That much is true. In a work of fiction, A Single Deadly Truth tells that another ship sank that same night, not far from where the Pendleton went down. The Amerigo Republic, which was headed to Guatemala as part of a covert CIA campaign, went under and the ship's sole survivor remained commited to taking the story, and the ship's location, to his grave. Until now.

Available as a $3.99 Kindle e-book. Click below to purchase from Amazon.


Also available on Amazon:

Urban Shorts - Four short stories and an excerpt from the soon-to-be released Steve Decatur novel Devil's Bridge. Stories include:

"Junior Jameson"

"The Association"

"Courtesy Call"

"Halfway Rock"

Priced at $.99 and available via Amazon by clicking below.